Expert Bankruptcy Lawyer In Delaware Timothy J. Weiler
Learn About Debt Relief  And Expect A Brighter Future
Hi, I'm Delaware bankruptcy attorney Timothy J. Weiler.  Are you drowning in debt and not able to answer your phone because creditors keep calling at all hours?  Are you afraid of losing your house or car?  Are you concerned about wage attachments, or any other collection activities?
I can help you become debt free with Chapter 7 bankruptcy or find an affordable repayment plan for you under Chapter 13.
I have successfully handled hundreds of bankruptcy cases in New Castle, Kent and Sussex counties.  I hope that this website will help to guide you away from unmanageable debt and answer some of your questions about consumer bankruptcy in Delaware.
You Deserve A Fresh Start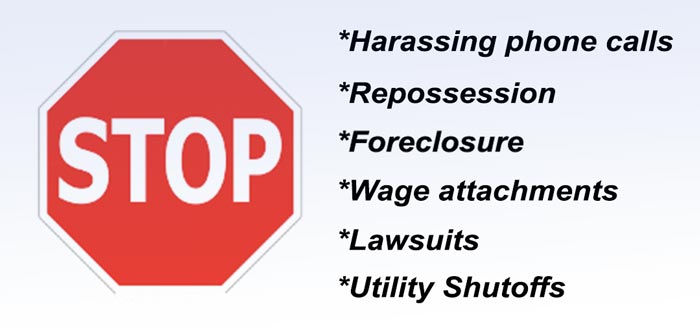 In 2017 there were 472,135 non-business Chapter 7 bankruptcies and 294,500 non-business Chapter 13 bankruptcies filed nationally.  In 2009 4,630 bankruptcies were filed in Delaware. In the same year, 3,400 divorces were filed statewide. Think about the number of people you know that have been divorced, that is roughly equal to the number of people who have filed bankruptcy.
Do You Really Need A Bankruptcy Attorney In Delaware?
If you are overwhelmed with debt for whatever reason, you need to stop beating yourself up about it and look at the toll it is taking on you and your loved ones.
The largest banks in the world were bailed out by our government, however, I don't remember hearing about any individuals being offered the same deal. In fact, in 2005 president Bush signed into law the "Bankruptcy Abuse Prevention and Consumer Protection Act of 2005" which makes consumers jump through more hoops to take advantage of bankruptcy protection. It was hailed at the time as the banking lobby's greatest all-time victory. A few years later "At the height of the financial crisis, 18 very large financial institutions received $208.6 billion in TARP funding almost overnight, in many cases without having to apply for funding or to demonstrate an ability to repay taxpayers," – Congressional Oversight Panel.
Unexpected medical bills, the loss of full employment, a sharp drop in demand for your products or services can lead to serious financial troubles. Life happens and that's why there are federal laws designed to give you hope for the future and Delaware bankruptcy attorneys to guide you through the process. The banking industry may have successfully lobbied to make it more difficult but that just makes me work harder on your behalf.
I can help you take the first steps towards a brighter future for 2019.  Call or email today for a free, confidential consultation.  You deserve a fresh start.
BANKRUPTCY BLOG POSTS
Bill Deputy
How do you discharge a student loan in [...]